Rasor PTA and Student Council are hosting a Color Fun Run to promote healthiness and happiness while raising funds for our school. Please join us as we run through powdered paint on a designated path around Rasor Elementary School. The longer you run the more color you will be hit with!
6:00 pm - 6:15 pm Check in
6:00 pm - 7:30 pm Pick up your Jason's Deli boxed meal
6:15 pm - 6:45 pm Color Fun Run
6:30 pm - 7:30 pm Pie-your-Teacher-in-the-Face
7:30 pm Raffle Basket Winners announced
The Rasor PTA will be selling tickets for Raffle Baskets and
Pie-your-Teacher-in-the-Face throughout the event.
Register for the Rasor Color Fun Run today! Registration is $5 for individuals or $10 for families. Pre-order Jason's Deli boxed meals and T-shirts today! The meals are $6 each. T-shirts are $5 each. Please consider sponsoring a student/students (other than your own) that might not be able to participate in the Color Fun Run otherwise. Please help with their $5 registration fee! Registration and boxed meals will end May 1. T-shirt orders will end April 22.
Thank you for supporting Rasor PTA and Student Council!
---
---
Order a 2017-2018 Rasor Elementary Yearbook today! $18 each.
---
WHAT IS PTA?
The Parent Teacher Association is intended to facilitate participation in school, build a relationship between students, teachers and the community. The biggest factors in student success are active and engaged families, educators and community. The PTA funds field trips for each grade level, plans and pays for educational programs and assemblies, runs the Rasor Book Fair, puts on fun family events, organizes and pays for teacher appreciation activities, coordinates volunteers, and works with teachers and administrators to help wherever help is needed throughout the school year.
WHY JOIN?
Get connected, there is no better way of knowing what is happening at school

Discover resources, a variety of programs for students and parents

Tap into a network, meet other parents and teachers to share experiences

Speak up, the ability to make effective suggestions

Be a role model for your child, show them how important they are

It's only $10
We know you're busy! We love volunteers, but if you're short on time, your membership dues are enough to make a huge difference here at Rasor. We thank you for your support!
---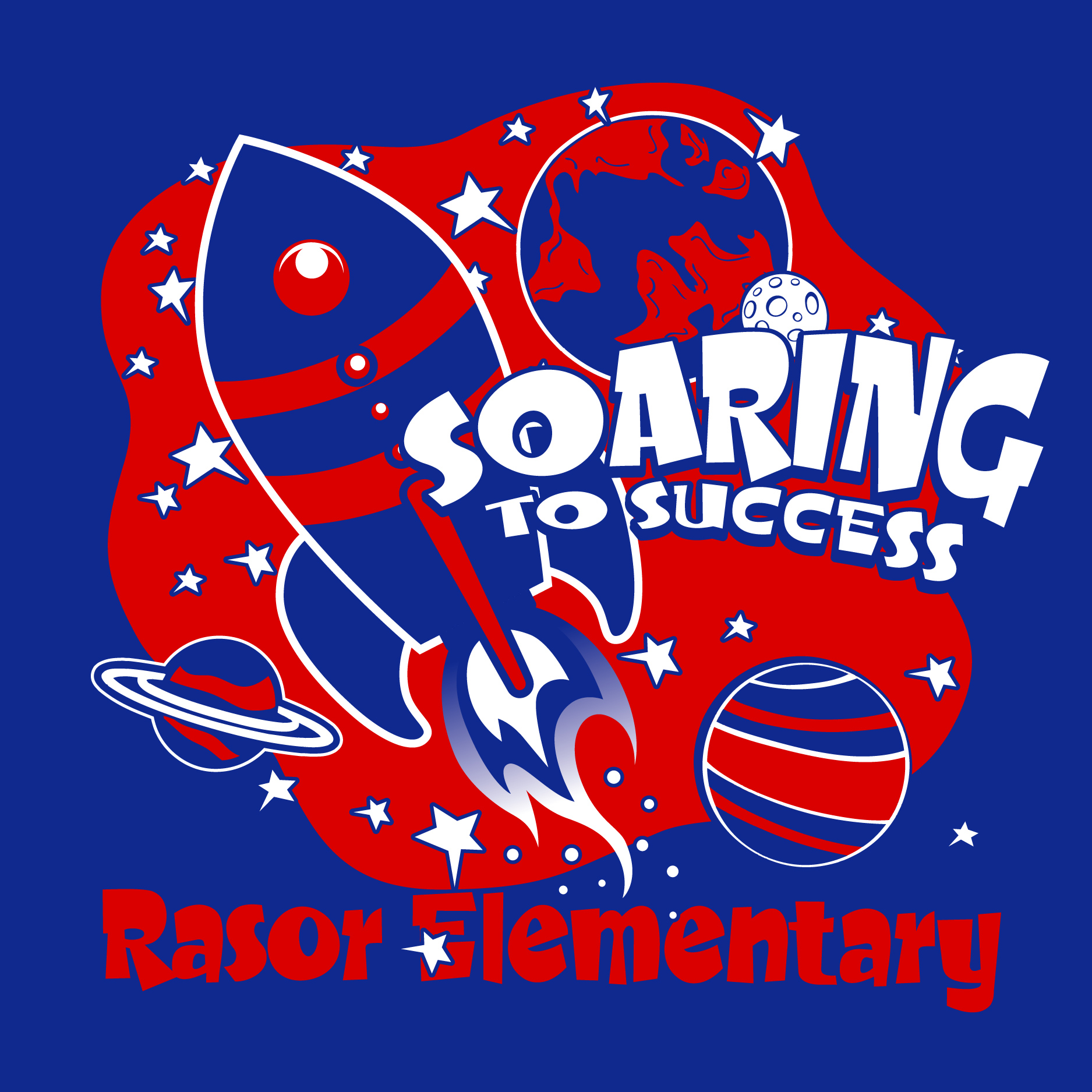 Order your Spirit Wear t-shirts today! $10 each.
---
---